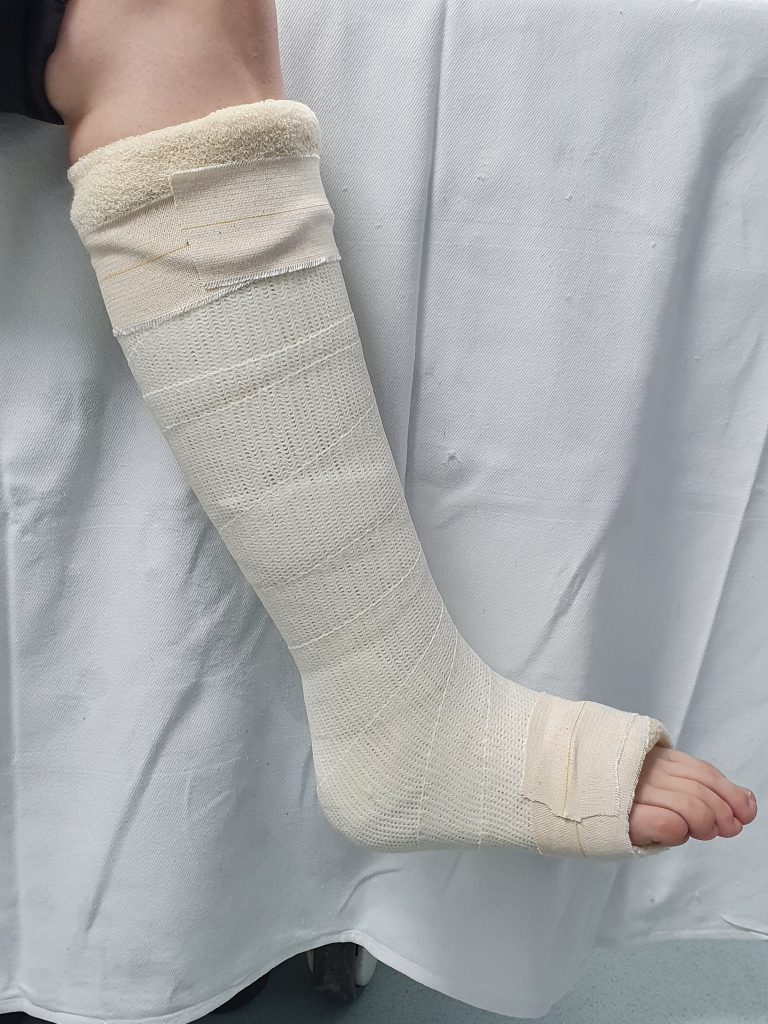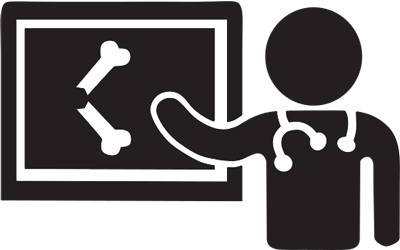 Your doctor's advice
A doctor has assessed you and decided you need to go into a below knee cast.
Applied to lower leg including the foot and ankle.

Immobilises the ankle, preventing rotation and flexion/extension of the foot.

Often applied to treat fractures/injuries of the distal aspect of the lower leg including the ankle and some fractures/injuries to the foot.

It is common for patients in below knee casts to be allowed to weight bear at the discretion of their consultant.