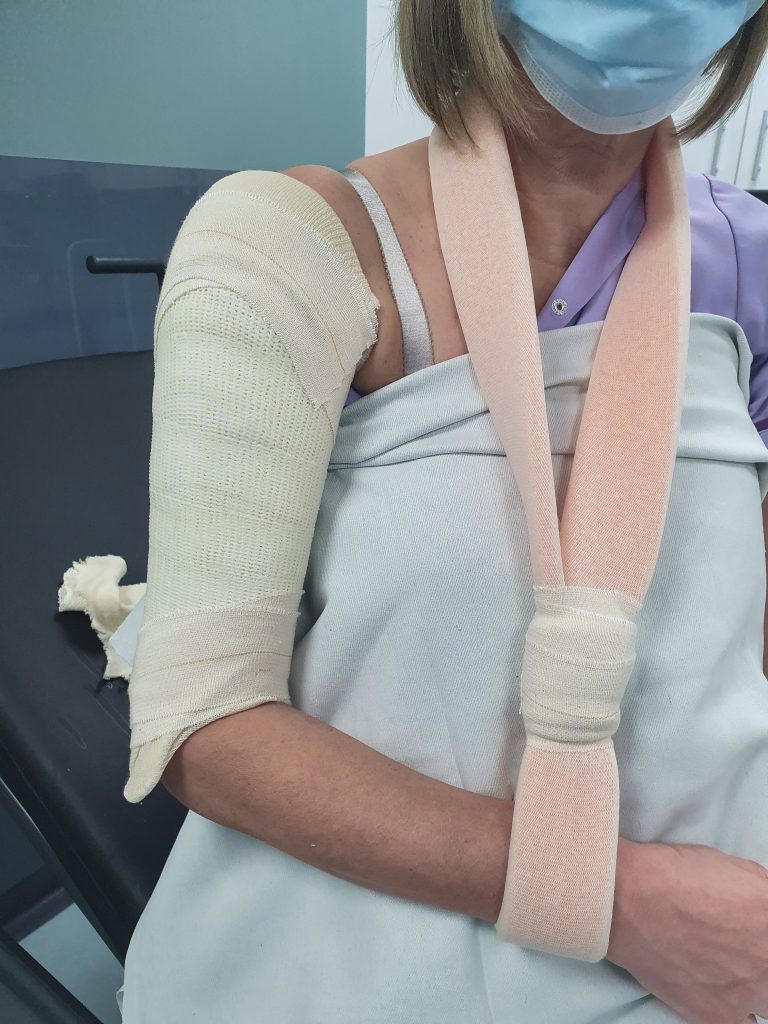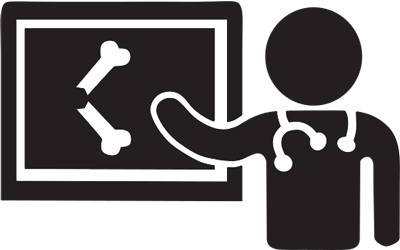 Your doctor's advice
A doctor has assessed you and decided you need to go into a humeral brace.
The humerus (not so funny) bone is a bone in your upper arm and when broken is very painful. It needs very specialised care so that you can cope with the problems it brings.

The best way to manage your fracture is let your arm hang!